Few last years I have been spending almost the whole summer with my family on the coast of Adriatic sea, on the beautiful place. Each year I continue here with my creative work another way – reading inspirational books, listening to art poscasts, and completing my art journal with new ideas, color poems, and various expermimental ways of painting while drinking my morning and afternoon coffee…
It was my vacay – art journal that inspired me to create a collection of these small canvases and few collages.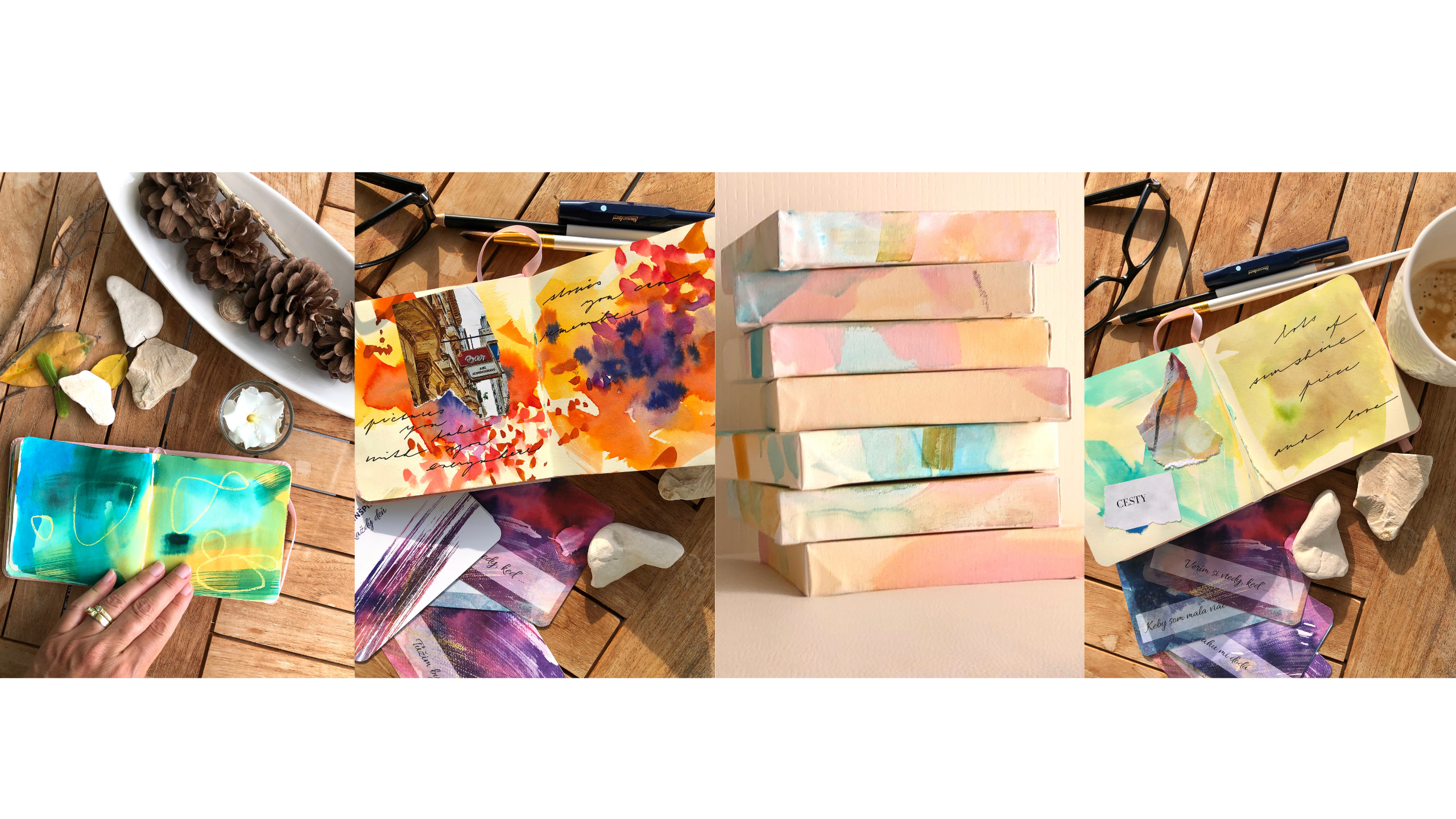 I named this collection THE MESSAGE IN THE BOTTLE, as a symbolic way to enter a summer message or greeting with intention to send it to somebody you love.
Feel the blue peace, the scent of the sea, a breath of a fresh salty summer air, singing of the crickets and the lovely view of the sea horizon.
enjoy ….
with love,
Katka
MINI CANVAS 20X20 CM
55€
SOLD OUT
55€
SOLD OUT
55€
55€
55€
COLLAGES ON THE ACID FREE PAPER, 300g /A5
22€
22€
SOLD
22€
22€
SOLD
22€